Classes including but not limited to:
ILSC
First Aid & CPR
Personal Safety
Crew Officer Orientation
Goal Setting & Time Management
Project Management
Mentoring
New This Year…
RANGER ELECTIVES!Backpacking:
What kind of gear do you need? How do you plan a trek? What do you eat? Learn the basics through hands on learning from a quality instructor!
Cave Exploration:
How do you plan a caving adventure? What are the hazards in a cave? How can we preserve these natural wonders? The FSS will give you the skills to go caving!
Event Contact:
Ashley Friesen / 904.982.7469
CPR and First Aid cost $20 each or take both for $30.
Leader's Guide
CONTACT E-MAIL
ashley@nfcbsa.org
COST
$20.00 per Adult
$20.00 per Youth (age 13-20)
LATE FEE
After 11/4/2018 a fee of $10.00 will apply to all Adult Registrants.
After 11/4/2018 a fee of $10.00 will apply to all Youth (age 13-20) Registrants.
CANCELLATION POLICY
North Florida Council, BSA will process refunds for fees paid for activities under certain conditions. Please see the Refund Policy at http://www.nfcscouting.org/resources/refund-policy/67807 Requests must be made in writing to Customer Service via mail, fax, or e-mail.
Powered by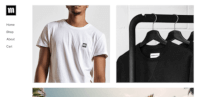 Create your own unique website with customizable templates.